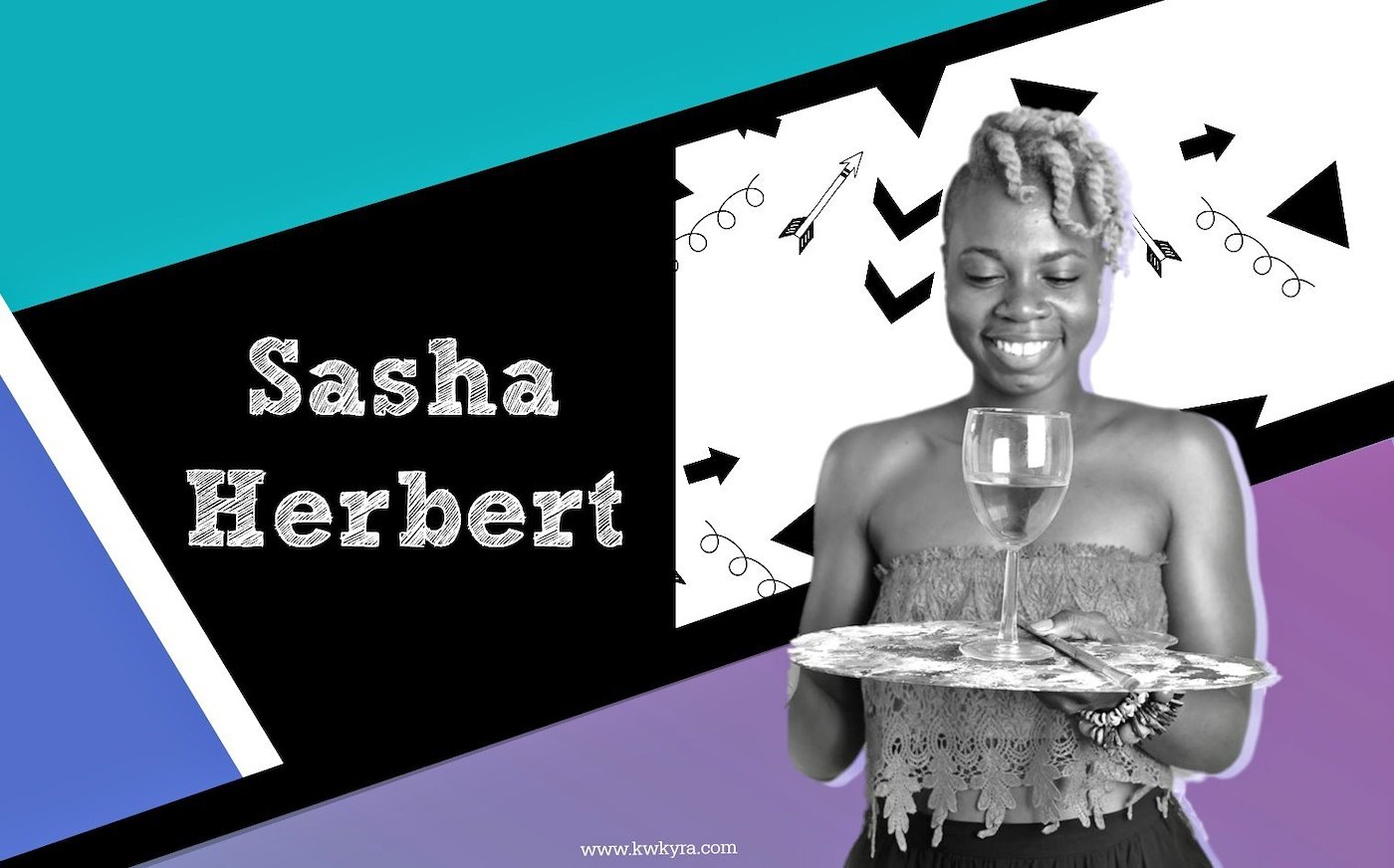 22 year old Sasha Herbert embodies the term "art is life". This week's young creator took her passion for art and made it her full time job. 🇰🇳
When did you start?
Generally​ ​speaking,​ ​I​ ​always​ ​say​ ​that​ ​I've​ ​been​ ​creating​ ​ever​ ​since​ ​I​ ​left​ ​the​ ​womb.​ ​'ART'​ ​has​ ​been​ ​apart​ ​of​ ​my​ ​life​ ​for as​ ​long​ ​as​ ​I​ ​can​ ​remember.​ ​As​ ​for​ ​my​ ​brands,​ ​'Sasha,​ ​The​ ​Artist'​ ​was​ ​created​ ​in​ ​December​ ​2015​ ​where​ ​I​ ​painted commissions,​ ​illustrated​ ​logos​ ​and​ ​designed​ ​posters​ ​for​ ​clients​ ​and​ ​partook​ ​in​ ​exhibitions​ ​to​ ​display​ ​my​ ​own paintings.​ ​Whereas​ ​my​ ​main​ ​focus​ ​now​ ​'Paint​ ​&​ ​Sip​ ​with​ ​Sasha,​ ​The​ ​Artist',​ ​a​ ​unique​ ​entertainment​ ​experience​ ​of painting,​ ​cocktails​ ​and​ ​socializing,​ ​was​ ​created​ ​February​ ​2017.
How did you get interested in it?
Research​ ​began​ ​in​ ​the​ ​early​ ​months​ ​of​ ​2015.​ ​I​ ​was​ ​stuck​ ​deciding​ ​between​ ​going​ ​to​ ​university​ ​or​ ​fully​ ​committing​ ​to an​ ​Artist​ ​career​ ​.​ ​Lo​ ​and​ ​behold,​ ​I​ ​bumped​ ​into​ ​the​ ​Paint​ ​&​ ​Sip​ ​Industry​ ​that​ ​deeply​ ​inspired​ ​me​ ​and​ ​from​ ​there​ ​on​ ​it was​ ​even​ ​more​ ​research,​ ​planning​ ​and​ ​developing​ ​what​ ​is​ ​now​ ​Paint​ ​&​ ​Sip​ ​with​ ​Sasha,​ ​The​ ​Artist​ ​for​ ​the​ ​next​ ​two years.​ ​.​ ​Being​ ​an​ ​Artist​ ​won!
What is your fave part about what you do?
Creating​ ​the​ ​pieces​ ​I​ ​get​ ​to​ ​teach​ ​at​ ​my​ ​events.​ ​It's​ ​always​ ​fun​ ​turning​ ​a​ ​theme​ ​into​ ​a​ ​piece​ ​that​ ​people​ ​thoroughly enjoy​ ​painting​ ​themselves. What keeps you inspired? The​ ​people!​ ​Everyone​ ​is​ ​always​ ​looking​ ​out​ ​for​ ​the​ ​next​ ​event​ ​and​ ​even​ ​throw​ ​out​ ​ideas​ ​for​ ​themes​ ​that​ ​they​ ​are looking​ ​forward​ ​to​ ​paint​ ​next.
What advice would you give to other young people that are pursuing your craft?
Organization​ ​and​ ​time​ ​management​ ​is​ ​KEY!​ ​(In​ ​any​ ​aspect​ ​of​ ​life​ ​really)​ ​Keep​ ​on​ ​top​ ​of​ ​those​ ​and​ ​you​ ​will​ ​definitely thrive.
What's a random art tip?
Don't​ ​be​ ​too​ ​hard​ ​on​ ​yourself.
What are your other interests/hobbies?
I​ ​love​ ​a​ ​bad​ ​soca​ ​LOL
Kickin it w/ Kyra. (2017, December 15). Kickin it w/ Young Creators. Retrieved from https://www.kwkyra.com/young-creator-sasha-herbert/